Discussion Starter
·
#1
·
I really like these tasty treets. I make mine from walleye.
4-5 lbs Northern Pike (or walleye) fillets -- cut into 1" cubes
1 lb bacon strips, cut in half
Italian style dressing
Your favourite BBQ sauce
Bamboo skewers
Marinate cubed fish in Italian style dressing for 1 hour. Wrap bacon strips around marinated fish cubes. Spear into skewers so bacon doesn't unravel. Repeat until skewers are full. Cook over medium heat on barbecue; turn continually. Brush on your favourite BBQ sauce when the bacon begins to get crisp. Continue turning periodically until fish is white and bacon is crisp.
Caution: Keep a watch on the skewers. The fat from the bacon causes flare-ups
I make a pan out of tin foil and put some olive oil in the bottom before I put the wraps in to eliminate flare ups. Haven't put any BBQ sauce on them yet the first time had them plain and the second time just peppered them with hot sauce, goes well with a ice cold beer :thumbsup: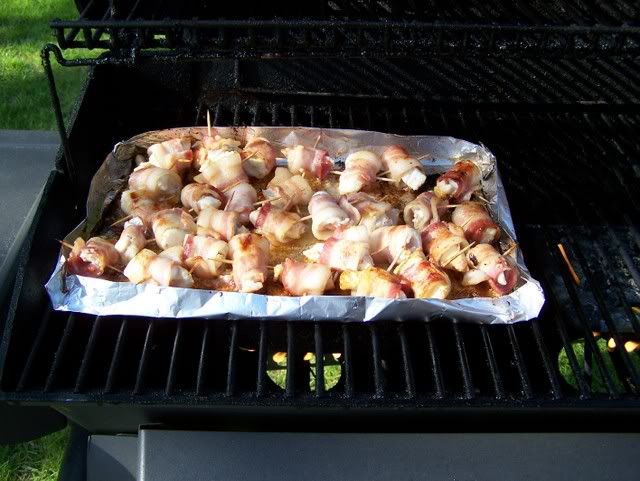 Whopper