Discussion Starter
·
#1
·
I went to the animated knots link on the home page and I thought I'd share one I like to use. I don't know the name of it. I picked it up in magazine some time ago. It's supposed to be next to the palomar in strength. Works well for me and is fast and easy.
I don't recommend it for braid. Leave about 3/8" tag end.
Here's a pic, practice it and give it a true shot, I think you'll like it.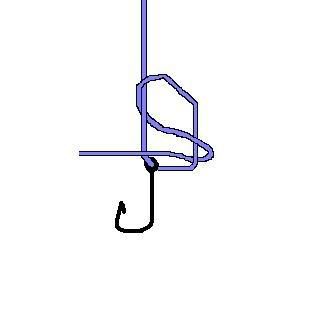 Please overlook my poor drawing skills. It took me about an hour to come up with that.