Discussion Starter
·
#1
·
I've had a few PM's from a few members in the past about muskie baits. Here's a few bucktails and bootails I made last winter. I'll probably start making some again when ice fishing season starts winding down. I did post a few pics on the old board a while ago but thought I'd put them up again plus a few others. Having tried them out this season, I've learned where to make a few design changes.
Going forward, any double bladed ones I do will be at the same level like the one on the right. The smaller blade on the one on the left does not perform right.
Go big or go home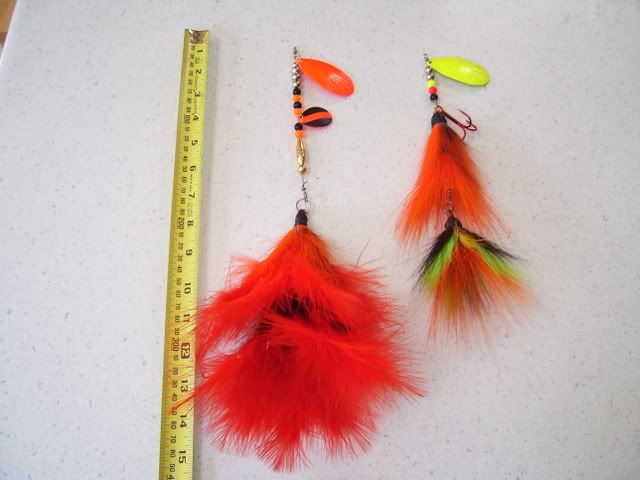 Made this one for my young son, we call it the "rainbow bait" cause it's got every color in the rainbow in it.
My father-in-law was getting rid of this guy last winter so I've plucked a few feathers from him for some baits I've made since...
Jim